Blogging knows no boundaries
11
Oct
Today's story is about 3 women, 3 worlds apart and how it all came together to this day.
You will find out about the rest of the characters as my story unfold – 3 Blogs – a Book – a (Pinterest) Board – a Bakery – a Busstop – a Bassett – a Best friend – a Bond  – Blessings – a Blue envelope and a Bootcamp.
Sitting at my desk, I reflect  on the unfolding of this story over the past 2 years. But it comes not from my desk,  but straight from my heart.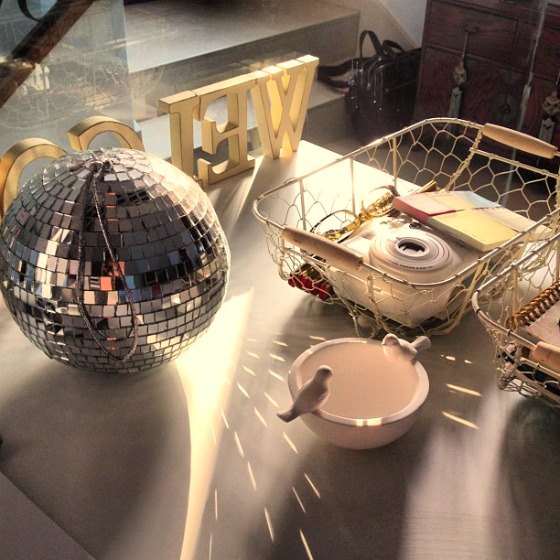 It all started when I started a blog…. way back when….yes – I knew absolutely nothing about it, but just wanted in !
On the blogging bandwagon I jumped with both feet, arms up in the air !
One day I was browsing around on the internet and stumbled upon the beautiful blog of Holly Becker from decor8. It took me about a second to realize just exactly HOW little I knew about blogging. I spotted her link on the side inviting me to join an online-course and in desperate need for help I signed up !
It was incredibly inspiring and I had big plans for my blog. But life carries on while you dream your dreams and in the last week of our course my mother passed away. Â My blog provided me with comfort in coping with this loss, but along with her burial and a period of grief, I also buried a lot of the plans for my blog. Death of a loved one tends to take your focus and divert it to your mourning heart.
Sharing my burden through my blog did however help me to keep myself together and soon I was ready to blog, tweet and pin to my heart's content again!
The Turn in the Tale came in June 2011 when I joined in on a fun experiment , again hosted by Holly, called Stripemania. Holly created a Pinterest board for this and needed my location to add to my entry and oh my – not only did I discover Pinterest this way (THANK YOU, THANK YOU HOLLY !!!) …..but as I told her that I was in Seoul, South Korea – she tweeted back (from Germany) asking if I knew Moline, a lady who recently moved from Germany to South Korea. I did not.
Holly does not know me personally as I was just one of over a thousand students that has gone through her online courses and workshops (yes, she's famous !)
Sidenote  – still amazes me how 2 people who have never spoken or seen each other can tweet from across 2 continents, without saying hello…without saying goodbye…but having the middle part of a traditional conversation in less than 140 characters. The wonderfulful world of modern day social media. So, if you have not been convinced of social media benefits – today is your day ! A simple tweet can be life-changing.
You know Moline? She lives in Seoul.
No, I don't.
Click. Bye. Conversation over. Isn't that amazing – and that is what Twitter brought to us !!
But that, my dear reader, Â is not where the story ended. That really was the BEGINNING .
Hastily I searched Moline… and good old Google ranked a blog called Moline as the nr 1 find. I followed the link and as the images loaded, a life unfolded in front of me of  a hearty home and a crafty homemaker with beautiful children and a Basset. Never seen them before. So "Moline" was still as much a stranger as when the question came in an hour earlier.
In a city of 14 million people though, it is not surprising to have not run into a person that one person happened to know in a different country. So, what are the odds.
Right that moment my son walks past and spotted a Basset on the blog – "That dog is at our Busstop everyday " … really?? . I mean REALLY??
I browsed through as many posts as I could and could not believe my own eyes when I realised that Holly had put me in touch, from another world, with a woman who lives up my street, whom I had never seen, met or heard of.
But finding her blog and meeting her would  still not mean that  I would like her or that we had anything in common  – other than the fact that we both loved blogging ?! But deep down in my heart I had a good feeling about this talented woman that unfolded on the internet and flickr. (Yes, you HAVE to go later and check her out !)
I mailed the contact on the blog, she responded …or perhaps, as a true blogger – first checked my blog and then responded – so, comments started streaming in on my blog and I got super excited as I liked her more and more with every response I received.
My holiday started the very next day, with no time to meet this "stranger from up my street" – but we arranged a "blind date" upon my return to Korea.
A blind date in a bakery followed 2 months later, where I found Yvonne (her real name), only by her description of "look for a tall, Blonde lady with a German accent ".
We chatted, we connected, we clicked, we communicated, we simply could not believe how much we had in common as crafty creatures !
We met weekly – starting in a bakery  early morning…
and then venturing out…as I found somebody who instantly  became a best friend and a bond formed that took us later through trials and tribulations and difficult situations …right to the point, the month before I had to leave, when we found out that we needed the same surgery the same week, for which both of us were blessed , with "benign" as a result …but we could  cry and comfort during those times and most of all understand each other so uninterrupted. And life just seemed brighter walking up to a hospital with a friend by my side….especially if she comes dressed up in the Pantone 2012 Color of the Year – Tangerine Tango!
Life would have not been the same without that tweet from Holly that night !
We had so much fun…. strolling the streets of Seoul…. following paths that lead us to quirky corners where we could capture yet another moment on film for the sake of sharing our stories with the rest of the world – something we both love to do.
Happy days had to end as I packed my bags and took off to Hong Kong.
Arriving here, with a home to decorate, and a hole in my heart with nobody to meet in the local bakery, to go venture with me or to inspire me daily in a creative way, I started to stare at the things in my  house, missing my old life in Seoul and wondering what to do over here to make a new beginning….
Yvonne soon picked up that I was in a dead-end. Pins started flying my way via mail with new ideas and inspiring schemes that she has concocted for me while I could not see beyond the mover's boxes.
Fast Forward a few weeks and a BLUE Moodboard arrived at my doorstep in the form of a letter. Â Oh my – did this pick me up from my desperate deco dilemma !!
Oh…you can't make me happier than sending me a self-made envelope with BLUE moodboard snippets from magazines. It was the right pick-me-upper to get my creative juices to start flowing again !
I was excited, but still a bit clueless , so  I turned to Holly once again for helping me out. This time in the form of her best-seller book, Decorate, that was so neatly stacked on my shelf.
Her book deserves a post of its own, which will follow tomorrow.
Being confronted with all the beauty in Holly's book and all the Pinterest boards Yvonne so delicately shoved under my nose, I could not help but feel my desire to blog, growing again. Â But I needed a community of bloggers to spur me on and an expert to help me along with those things that got left behind and buried in 2010.
Just in time to save me , I spotted the BOOTCAMP that Holly was offering to students who had done her courses before. JUST what the doctor ordered – and here I am today – doing a post for my workshop that started yesterday…. full of excitement and eager to learn a few new things….So much to learn and new things to try out ! Recently I started my blog's facebook page and if you have not been there, hop on over and like it – that will make me happy too since you will hear of posts hot off the press !
So, if you are a blogger and you are sort of on the sideline whether or not to do a course…. you will make no mistake learning from Holly – she really is the BEST in blogging…..and you might just get a lot more than you bargained for !
Be encouraged today – sign up or start a blog. Social media fostered this relationship and made 3 woman connect in a way that touched 2 lives in a most profound way, for there is nothing like receiving a moodboard in the mail…. to make my day !!
This is my story that I wanted to share with you. One with a beginning… but no end.
Because a Blogging course lasts a month, but the benefits goes beyond borders and Friendships are Forever.
And together with a special friend in real life, I also am gaining wonderful new friends who have signed up with me for the BOOTCAMP and together we grow.
Can't wait to see what is in store for the next chapter !
Ilze